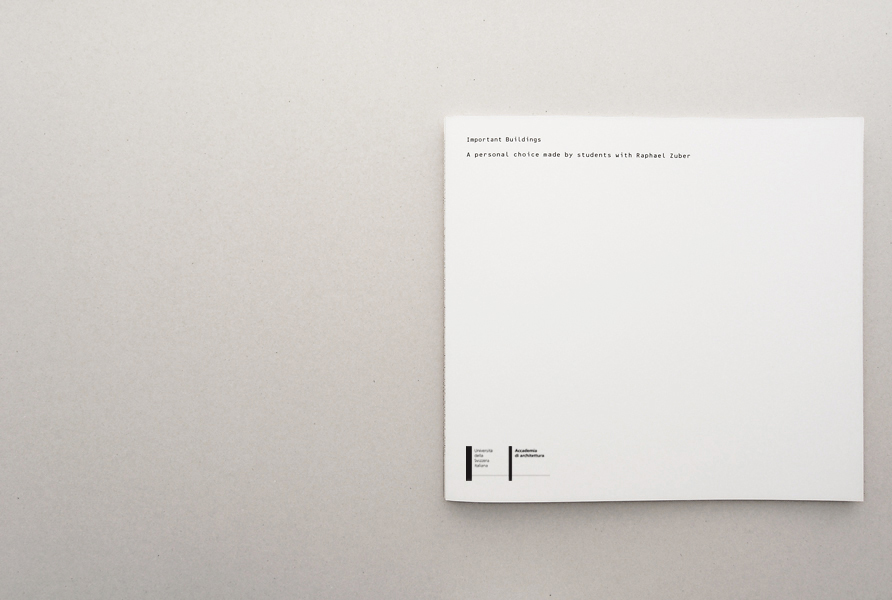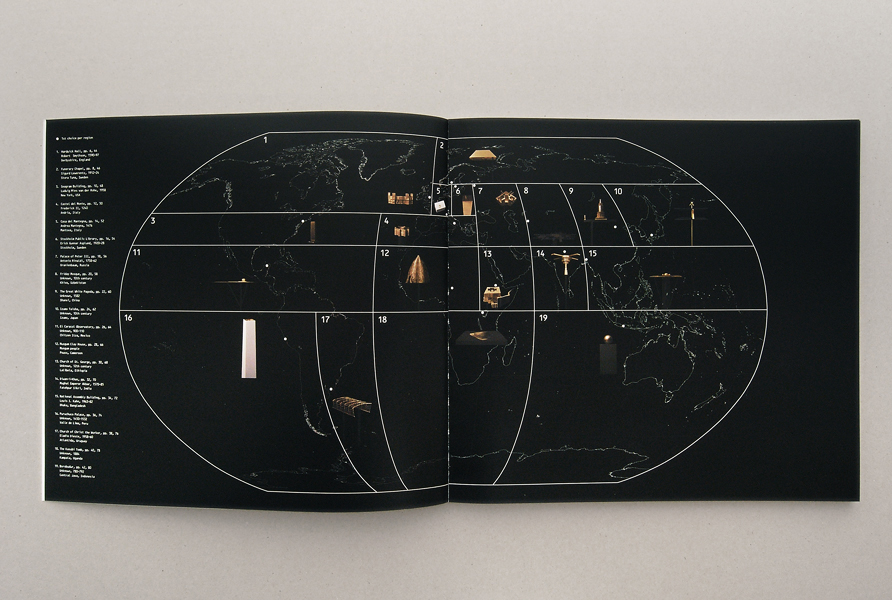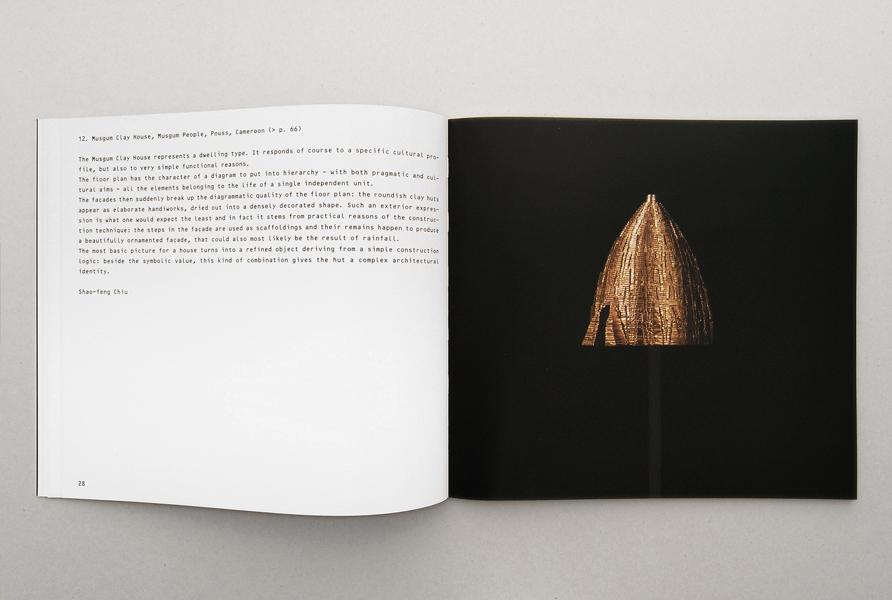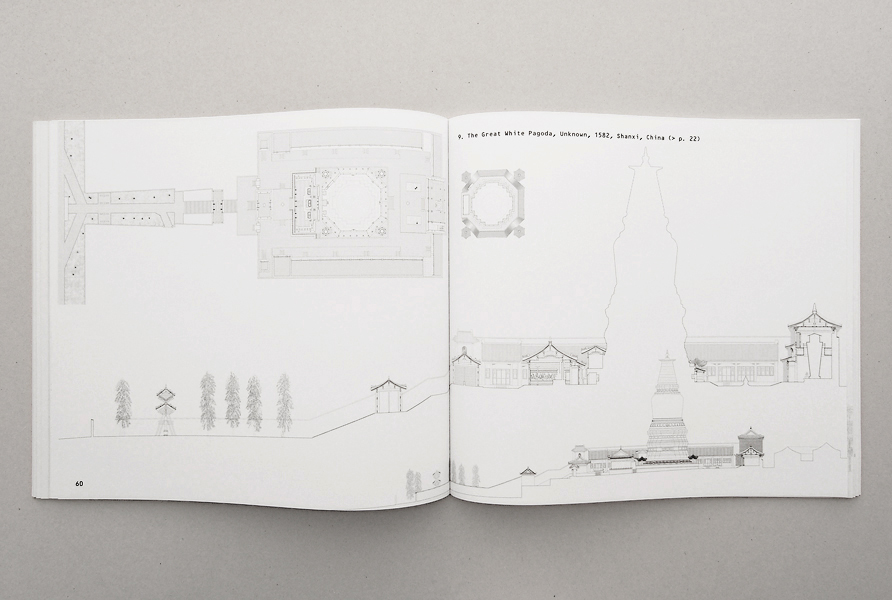 Important Buildings
A personal choice made by students with Raphael Zuber
29.7 x 26.4 cm
96 pages, photographs in colour, plans black lines on white paper
Text in english
© 2011 Atelier Zuber, Accademia di architettura di Mendrisio, Switzerland
ISBN: 978-3-033-02464-9
Price: CHF 35.00 + shipping costs
To order please send an email including your order, invoice address and shipping address to importantbuildings@email.com or purchase directly:
In the fall semester 2009 at the Accademia di archittetura di Mendrisio each student was assigned, by lottery, a region of the world to study.
To start with, everybody presented the specific historical, climatic, political etc. conditions of their region in a short lecture. Then, through
an analytical process, students had to decide for the one building in their region they personally considered to be the most important and they
would defend and argue for, as if it were their own project. A first list of ten buildings per region, compiled by each student, was reduced to three
and finally to one single building. The entire decision process was based on a personal list of criteria which was individually elaborated during
the whole semester. Students were free to propose any building of any time, be it known or unknown, without restrictions: the only condition was
to argue with pure architectural thinking beyond any other kind of relevance or impressiveness. Each project has been fully described and
reduced to its essential idea with the help of a text, drawings and models.
The goal of this documentary is to share not only a collection of specific buildings from all around the globe, but also very personal statements
from future architects.
Atelier Zuber, fall semester 2009
Accademia di architettura di Mendrisio, Switzerland
Guest professor: Raphael Zuber
Teaching assistants: Andreas Anton Amodio, Romina Grillo
Students: Fabrizio Ballabio, Dario Cadoni, Lucia Casassa, Chiu Shao-feng, Alessandro Conti, Margherita Corbetta, Julien Correia, Patricia Ribeiro da Silva, Marion Dufat, Alice Mioni, Dionisio Mora, Natalie Oren, Claudia Orsetti, Camilla Pisani, Samuele Squassabia, Nicolò Suzani, Costantino Teodori, Alexander Tochtermann, Owen Watson